Some people might find it very difficult to actually figure out how they can reinvent their old fashioned jewellery. There are even some people who might want to get rid of them. Do not forget that styles may change but vintage will always be fashionable.
Styles even make their way back every once in a while. Hence, all you need is some great tricks. Worry no more, because here are some great tips that will surely help you out.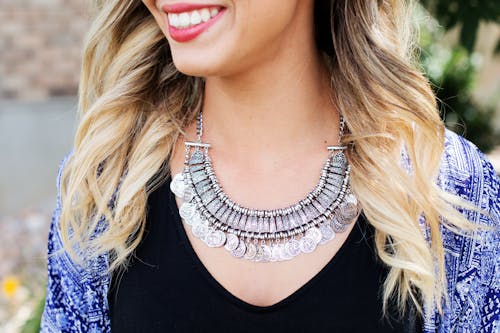 Wear It With Plain Outfits
If you think that you need to wear vintage clothing just to be able to wear old fashioned jewellery, then you're wrong. You will surely look like you are going to a costume-themed party which requires vintage attire. What you can do is to simply choose some plain outfits that come in neutral colours like white, beige, and black. 

You can never go wrong with these colours. Old fashioned jewellery can be seen as vintage only if you do not actually pair them upright. Do not wear old fashioned necklaces with huge earrings and bangles. Keep it simple and elegant at all times. 
Mix And Match Decades
It is also great to get out of your comfort zone once in a while. That is why mix and match outfits with your old fashioned jewellery will be great. If you might be having a hard time matching, then simply get some inspiration online. What you need to remember is that you must carry any outfit and jewellery with confidence. Otherwise, it will simply not work. Do not be afraid to wear lace maxi dresses or retro skirts. Everything will blend smoothly if you try them all out. After all, old fashioned jewellery is timeless.
Add A Modern Twist
If you are having a hard time with your overall look, do not be afraid to add your own modern twist to it. For instance, you do not necessarily need to wear rings from the 1980 just because you are wearing necklaces from that same decade.
You can always wear modern jewellery with your old fashioned ones. Just bear in mind that, overdoing it may actually ruin the look so try to keep it at bay.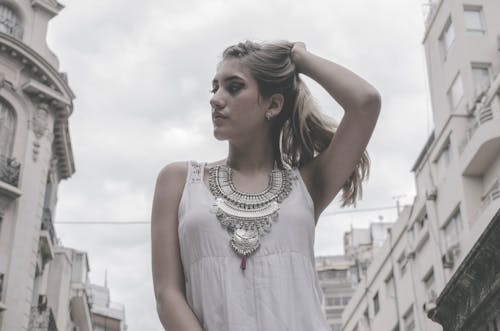 Layer Necklaces And Bracelets
Last but not least, is that you can actually layer your vintage necklaces and bracelets. Some women might find it quite too much when they do some layers, but it is actually fashionable.
It is eye-catching and stylish at the same time. Layering basically means that you can wear multiple ones at the same time. Just be sure that the layers you will create will basically blend with the other pieces. Most women layer their bangles as well, especially thin ones.