When it comes to the finest vintage jewelry in NYC, there are only a few jewelers that can help you out. If you want to talk about luxury and quality, these jewelry houses are suitable for you. For decades now, they have dominated the industry with their amazing pieces. If you want to find out more about them, then just keep reading.
Harry Winston
Opened in 1932 by American jeweler Harry Winston, this jewelry house has been one of the best in the world. Its headquarters can actually be found in New York City.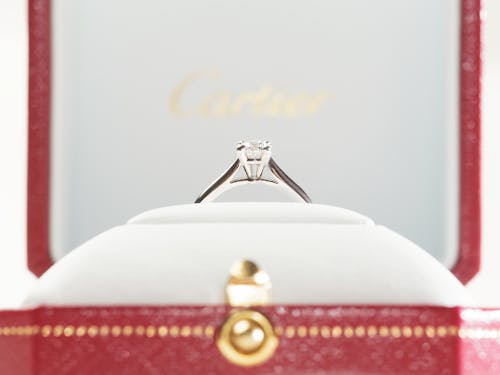 They also own a subsidiary of the Swiss Swatch Group, which made them even more extravagant. What most people do not know is that the founder himself bought the Hope Diamond. It was known to be one of the most expensive diamonds up to this date. However, the said diamond is no longer under the care of the jewelry house.
Cartier
Another historic name in the jewelry industry is the French brand Cartier. It is known to be one of the oldest jewelry houses in the world. That is because it was founded by Louis-Francois Cartier in 1847 in France. Up to this date, they are known to be the most prestigious jewelry manufacturers in the entire world. With over 200 stores in 125 countries.
They have three Temples or Historical Maison in the world and one of them is in New York. Cartier has also been dubbed by King Edward VII as the jeweler of the royal family at that time. Up to this day, royals and socialites all over the world are seen wearing Cartier jewelry. 
Van Cleef And Arpels
Another French luxury jewelry that can be found in New York City is the Van Cleef and Arpels. Founded in 1896, they have been known worldwide for producing majestic pieces of flowers, animals, and fairies. Although they are not as famous as the previous brands, they have always been one of the best in the industry.
The brand was once asked to make the crown of Empress Farah Pahlavi of Iran back in 1967. The crown was made of 36 emeralds, 26 rubies with 105 pearls and 1,469 diamonds that were presented during her coronation. 
Tiffany and Co.
When it comes to the most famous jewelry makers in history, you might be thinking of a single name. Tiffany and Co. may not be as prestigious as the previous brands, but it sure does speak luxury and style. Founded in 1837 by Charles Lewis Tiffany, it has become one of the most iconic jewelry brands in the world. It has been mentioned a lot in books and movies. The brand's signature teal color surely can be identified by any woman.

They are known for their luxury items and sterling silver. Owning a Tiffany bracelet is like every girl's dream. Their flagship store can be found at the corner of Fifth Avenue in New York City. This particular store was famous for being the main location in Audrey Hepburn's film Breakfast at Tiffany's.